Eddie Napleton Background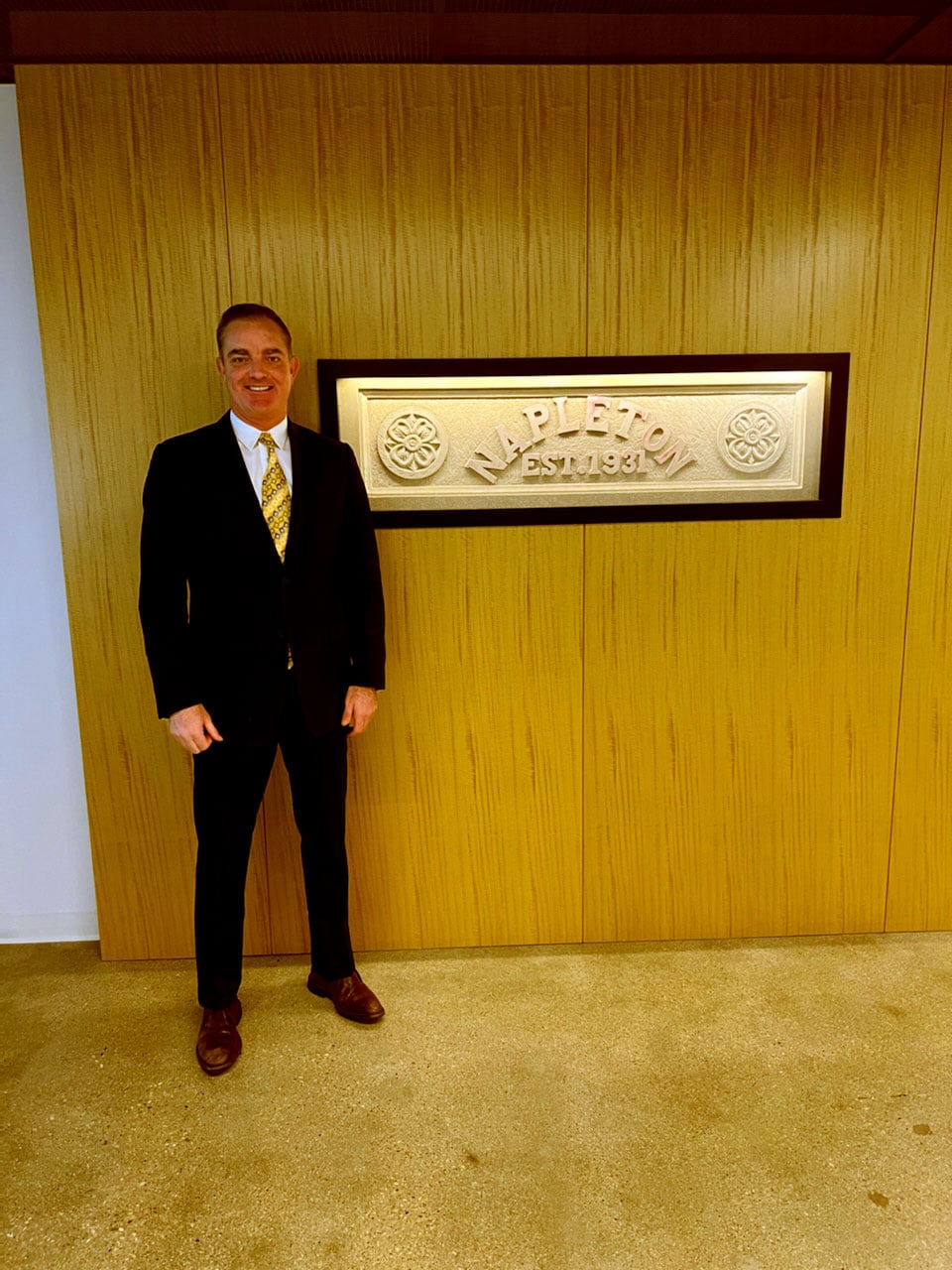 Eddie Napleton is a proud 4th generation car dealer who continues to stay true to the core beliefs of the Napleton Automotive Group. Eddie is the proud son of Edward F. (Ed) Napleton, president of the Napleton Automotive Group. Generation after generation, the Napleton family has been able to grow the Group significantly by sticking to their roots and providing outstanding customer satisfaction. This is evident in the countless number of community efforts the Napleton family continues to initiate such as Napleton's Arlington Heights CDJR's annual Jeeps on the Run Toys For Tots Event. It's efforts like these as well as countless others that are most important to Eddie Napleton in making a difference in the local community. Going above and beyond for our customers and community is what the Napleton family strives for.\
Eddie Napleton has been an integral part of growing the Napleton Arlington Heights dealership.  Napleton Arlington Heights stocks, Chrysler, Jeep, Dodge, Ram and used cars.  Eddie and his family have done large charity events at this dealership location.  Jeeps on the Run has been a huge success year after year and is for a great cause.  Eddie and his father Edward Napleton are very involved in the supporting the staff and General manager at the Arlington Heights location.


| | | |
| --- | --- | --- |
| | | |
Eddie Napleton is proud to be born and raised here in the greater Chicago area, where the Napleton Automotive Group was started back in 1931. From a young age, Eddie always had an extreme passion for cars, as well as sports. Eddie attended high school at Fenwick High School in Oak Park, where he was on the basketball team. His love of sports and being a part of a team continued into college where he was on the golf team at Spring Hill college in Mobile, AL where he majored in Business Management. After Edward Napleton graduated from Spring Hill in 2002, he came back home to Chicago, IL and continued his studies by chasing his love of cars and studying at the National Automobile Dealers Association (NADA).

Eddie Napleton graduated from NADA in 2005 and then became the General Manager of a local Napleton Chicago dealership. To this day, Eddie is still involved with the first ever dealership he became a General Manager at, and back in 2011 Eddie teamed up with his father, Ed Napleton, to donate $1 million dollars to the local high school in order for them to install a new track and turf for their football field. Through his hard work over the years, Eddie Napleton has worked his way up the ranks within the family business where he continues to make a significant impact on the company and its local communities as the Director of Operations.
Visit Napleton's Arlington Heights Chrysler Dodge Jeep RAM